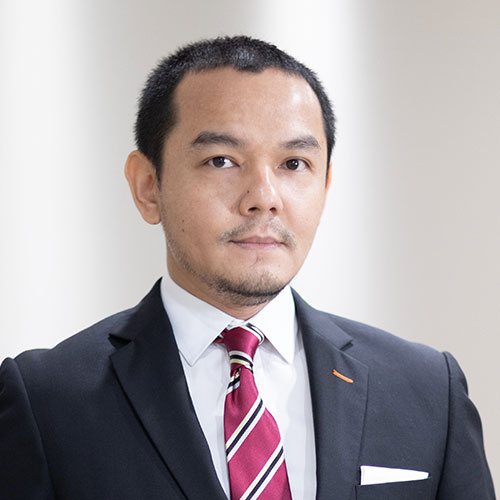 Senior Director,
Investment
Ahmad Hilmy Abd Jalil
Ahmad Hilmy Abd Jalil joined Ekuinas in January 2020. He is a member of the Investment Committee and Management Committee.
Hilmy has 14 years' experience in investment banking in South East Asia, previously as a senior leader with Deutsche Bank based in Singapore and with UBS Investment Bank prior to that. He has led M&A, equity and debt transactions for clients in Malaysia, Singapore and Indonesia across a wide range of industries including healthcare and consumer, telecoms & media, industrials and infrastructure & utilities. Prior to banking, Hilmy held roles with Symphony House and PwC corporate advisory.
He graduated with a Bachelor of Commerce in Accounting and Finance from University of Melbourne and a Master of Commerce in Advanced Finance from University of New South Wales. Hilmy is also a Chartered Financial Analyst charterholder.