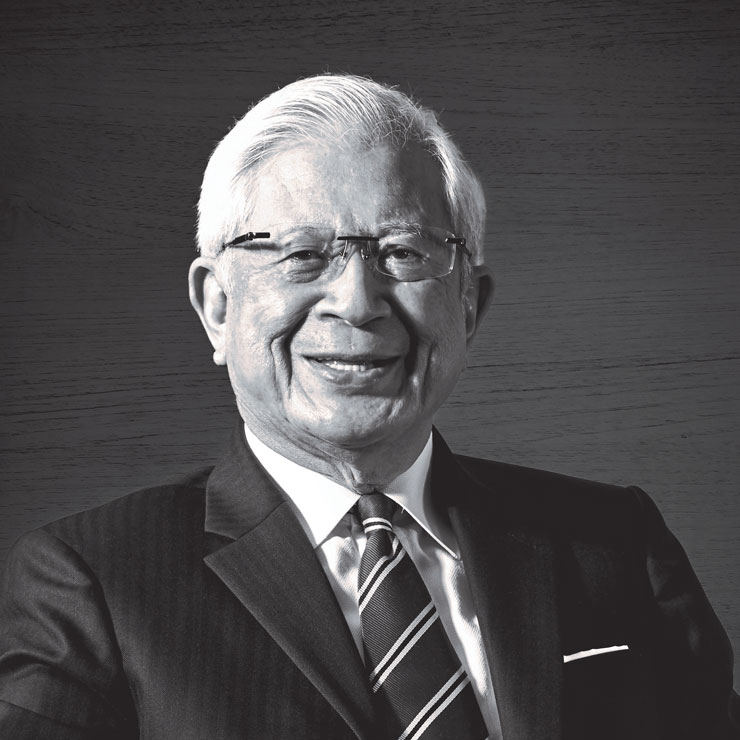 Raja Tan Sri Dato' Seri Arshad Raja Tun Uda
Raja Tan Sri Dato' Seri Arshad Raja Tun Uda is the Independent Non-Executive Chairman of Ekuiti Nasional Berhad (Ekuinas). He is also the Chairman of the Audit Committee and a member of the Nomination and Remuneration Committee.
Currently, Raja Arshad also holds the following positions; Chairman of Maxis Berhad and Icon Offshore Berhad. He is also the Chairman of Yayasan Raja Muda Selangor and Chairman of Yayasan Amir, as well as a member of the Board of Trustees for Yayasan DayaDiri. Raja Arshad is also the Chancellor of Universiti Selangor.
Raja Arshad was formerly the Executive Chairman and Senior Partner of PricewaterhouseCoopers (PwC) Malaysia. He was also formerly the Chairman of the Malaysian Accounting Standards Board and Chairman of Danamodal Nasional Berhad. His previous international roles included memberships of the PwC Global IFRS Board and the Standards Advisory Council of the International Accounting Standards Board.
A Fellow of the Institute of Chartered Accountants in England and Wales (ICAEW), Raja Arshad is also a member of the Malaysian Institute of Accountants (MIA) as well as the Malaysian Institute of Certified Public Accountants (MICPA) where he served on its Council for 24 years, three of which as President.