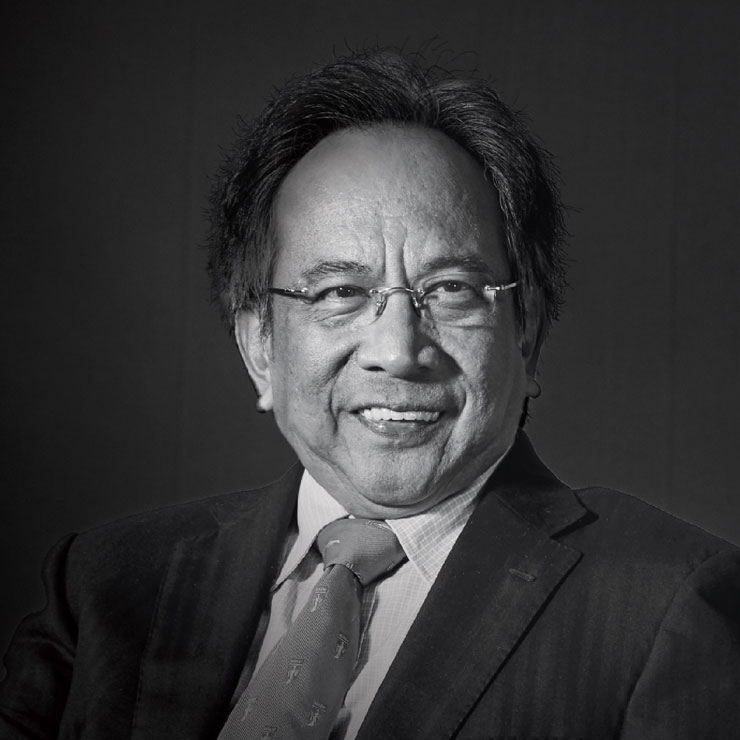 Independent Non-Executive Director
Datuk Ali Abdul Kadir
Datuk Ali Abdul Kadir is an Independent Non-Executive Director of Ekuiti Nasional Berhad (Ekuinas). He is also a member of the Investment Committee.
Datuk Ali Kadir is a Fellow of the Institute of Chartered Accountants in England & Wales (ICAEW), member of the Malaysian Institute of Certified Public Accountants (MICPA) and the Malaysian Institute of Accountants. He is also currently Honorary Advisor to ICAEWKL City Chapter and Honorary Fellow of the Institute of Chartered Secretaries & Administrators (UK).
Datuk Ali Kadir is currently Chairman of JcbNext Berhad and Enra Group Berhad. He is a Board Member of Glomac Berhad, Citibank Berhad, Labuan Financial Services Authority and other private companies and foundations.
Datuk Ali Kadir was Chairman of the Securities Commission of Malaysia from 1 March 1999 till 29 February 2004. He also sat on a number of national committees including the Foreign Investment Committee, the Oversight Committee of National Asset Management Company (Danaharta). On the international front, he was a member of the Exco Board of International Organisation of Securities Commissions (IOSCO), chairman of their Asia-Pacific Region Committee and the Islamic Capital Market Working Group. He was trustee of Accounting and Auditing Organization for Islamic Financial Institutions (AAOIFI), Force of Nature Aid Foundation, and also Advisor to the Sri Lanka Securities & Exchange Commission.
Previously, he was Executive Chairman and Partner of Ernst & Young and its related firms. He was also the former President of MICPA, chairing both its Executive Committee and Insolvency Practices Committee and co-chairing the Company Law Forum. He was appointed an Adjunct Professor in the Accounting and Business Faculty, University of Malaya (2008-2011) and was then appointed to the Advisory Board of the same Faculty. He was also previously chairman of Milux Corporation Berhad, Microlink Solutions Berhad, Privasia Technology Berhad and Financial Reporting Foundation.
Datuk Ali Kadir was awarded the Panglima Jasa Negara (PJN) by the YDP Agung in 2002. In 2012, he was bestowed the Lifetime Achievement Award by ICAEW-KL City Chapter, and the President's Award by MICPA.